John Terry opens up to Sky Sports about the change from playing to coaching. "Have you missed playing?" SkySports asked Terry.
John Terry replied, "guess what? I haven't. Missing the Monday to Friday, I get that, however the pressures and stresses of games…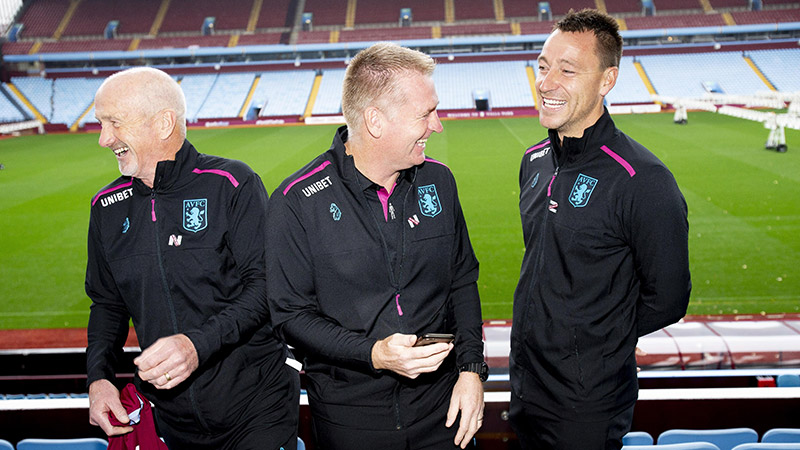 "It's funny on the grounds that you watch matches like the League Cup final, you need to at present be playing, yet the weights that encompass it, and the weights I put myself under later on in my profession, I presumably didn't appreciate, and that is for what reason I'm getting a charge out of retirement."

He giggles when he says "retirement". That is on the grounds that he's simply gone through 10 minutes portraying the most recent five months as an extremely, exceptionally long school class.

A mentor with Dean Smith at Aston Villa since October, Terry does not give the impression he is in the activity simply to draw out his association in changing areas, to get a similar buzz as a player, or even to keep occupied.

The 38-year-old is not kidding about adapting new aptitudes, and has been since his playing days. He would even take notes on what he preferred about his administrators' sessions, and what he didn't care for.

"I generally checked out what was happening; with specific chiefs there were things I enjoyed, and a great deal of things I didn't care for, and why I would do it, why I wouldn't, and what I think the players need and need.

"I had a great deal of notes from sessions I'd seen beforehand from great chiefs, and a few sessions from supervisors that didn't work and the players didn't appreciate."

John Terry additionally felt that Chelsea manager Maurizio Sarri is in an 'extreme spot' after the substitution occurrence with Kepa Arrizabalaga.