Say whatever you like about John Terry, his kindness and good personality will never be doubted.
To back up the statement, one Chelsea fan recently mentioned about the previous Blues captain. The fan shared the story after the 37-year-old reported his retirement from playing.

Terry, who spent his last season at Aston Villa, played most of his games at Stamford Bridge, turning out multiple times somewhere in the range of 1998 and 2017.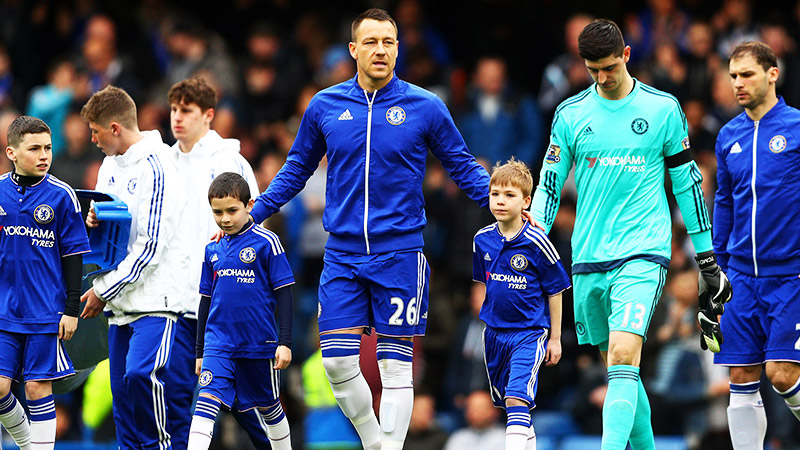 Andy Saunders, a Blues supporter, "will not say anything negative against John Terry" after what he did when UEFA said his child wasn't permitted to be the mascot, as arranged, at a European apparatus.

Andy stated: "Here's a story about John Terry.

"In 2005, Chelsea played Bayern Munich in The Champions League at Stamford Bridge.

"My child was picked as the mascot and he was exceptionally energized.

"We landed at the East Stand gathering at Bridge meet the person in charge who takes care of the mascots.

"She let us know there was an issue - she revealed to us the UEFA agent (standing close-by) had said Chelsea couldn't have a mascot in light of the fact that Bayern hadn't brought one and my child wouldn't be permitted to go to the changing area or exit with the group.

"He was, as you can envision, upset.

"Right at that moment, John Terry strolled past and saw my child in his mascots Chelsea pack ceased to make proper acquaintance. Seeing everybody looking mad and upset, Terry came up and asked what wasn't right.

"The mascot woman revealed to him that the UEFA man said "no mascot". "John Terry inquired as to whether this was genuine, he shrugged.

"John Terry at that point said to me and the mascot woman, "we won't be able to get him in the changing room, however, bring him to the passage as we exit and I'll take him out with me - I couldn't care less what he says.

What's more, I'll promote him to be the mascot at another match so that he can come and meet everybody".

"In a way, just before the match began, we walked up the touchline to the passage and as Terry exited, he signalled for my child to come over.

"The UEFA official was quickly waving his arms yet Terry ignored them and went on to hold my son's hand and exited onto the pitch with him - it was stunning.

"After seven days we got a letter from the club saying that Terry has by and by requested for my child to be the mascot for Aston Villa match at home - he got the full changing area visit, met the players, got their signatures.

"I won't any negative comments against John Terry. The end."